DES Summer Office Hours
Monday-Thursday 8:00 am until 3:00 pm
Office Closed on Fridays
---
It's almost time for the annual "Bookbag Giveaway/School Supply Event"!
Date: July 15, 2017
Time: 8am-12pm
P
lace: Butts Co Rec Dept gym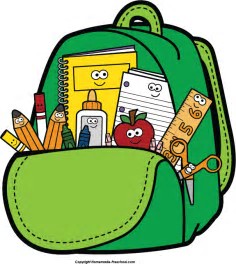 **MUST BRING - 2 proofs of residence and Drivers License (must be Butts Co. residents)
What's new this year?
Carnival games, bouncy houses, hot dogs, water, the Butts Mutts program, free eye screenings, and the Health Dept will be open if anyone wants to go ahead and get shots done!
It's a one stop shop in the service of our community! Thanks to our community churches and organizations who are pitching in!
---
5th Grade Band Registration for 2017-2018
As an upcoming 5th grade student, your child has the opportunity to do what so many successful students have done before them. Be Part of the Band!
Spots are limited. So, don't miss out on this great opportunity!
Please complete the online form that is linked below giving permission for your student to be part of the band! Band is such an amazing experience, and I would like to personally invite your child to be a part of the band!
---